This morning I had the pleasure of listening to a motivating podcast featuring one of my favourite Instagrammers Elise Fleming (@eliseleefit) about motivation to get & stay fit,  sacrifice, nutrition, and leaving excuses behind to achieve your goals.
I always enjoy watching Elise's IG stories because she's one of those people who makes you feel like you can get so much done in a day. Not only is she a high school PE teacher, she's a personal trainer and coaches 3 sports outside of school hours. Plus she always seems to pack a whole bunch of fitness into her days (like squats in the printing room). She's so charming in the way she chats about her schedule & offers encouraging advice on managing time & being good to yourself.
So basically this podcast is all her most golden advice packed into one place. Yess!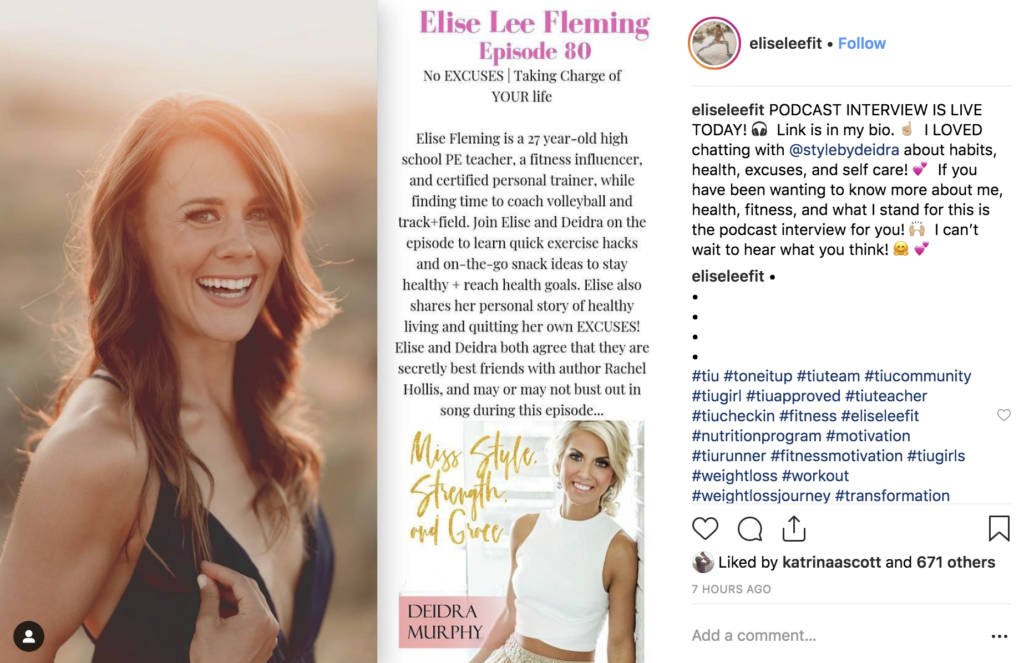 Heres' the link to the podcast : https://www.stylebydeidra.com/podcast2
Or listen on iTunes : https://itunes.apple.com/au/podcast/episode-80-elise-lee-fitness-no-excuses/id1326571453?i=1000432669490&mt=2