I know some people think they don't have a creative bone in their body, but I'm here to tell you that's a lie! We're all creative – we create something every day – even if it's a spreadsheet!
Although if you want to start looking at the world through a creative lens, which means noticing things traditional artsy types notice, here are 5 ways to do that every day.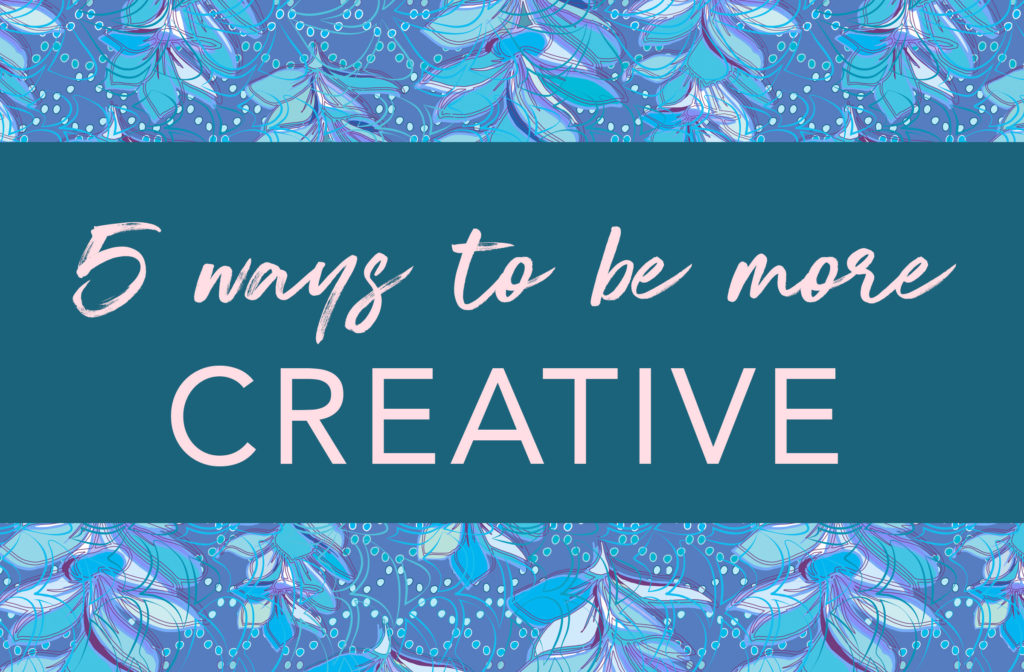 1 – Focus on one thing visually during an outing :
When you're out walking or doing errands pick one thing, such as colour to focus on. When I go to the Mall, I really try to appreciate colours in everything – from the vinyl on the waiting lounges to the sign post of a shop. Sometimes I realise I really dislike or love certain colours then I learn something, and might try to add that colour to my wardrobe or around the house.
Other things you can focus on during your outings :
Notice the light. Watch the shadows it makes on buildings and pavement or changes the transparency of leaves (see all their little veins in the sunlight?)
Pick a shape and try to hunt it out and appreciate all the different forms of it around you.
Below are some examples of finding shapes in buildings, light behind leaves and colours in clothing.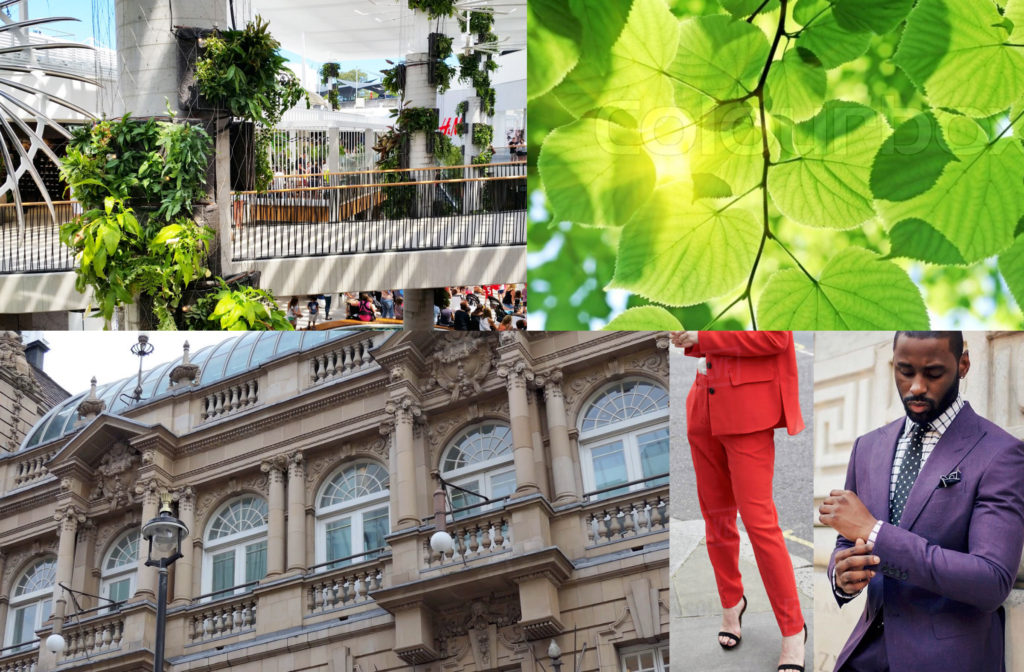 2 – Draw something without looking at the paper :
Get a pen/pencil & piece of paper out, and pick a very simple something to draw, such as a lamp or a teapot. Keep your eyes on that object, not on your paper or pen/pencil, and also keep the pen going continuously (without lifting it up from the paper).
Here's an example of a portrait I found online. It doesn't have to look "good" (although it might be quite abstract & arty) it's just a fun exercise :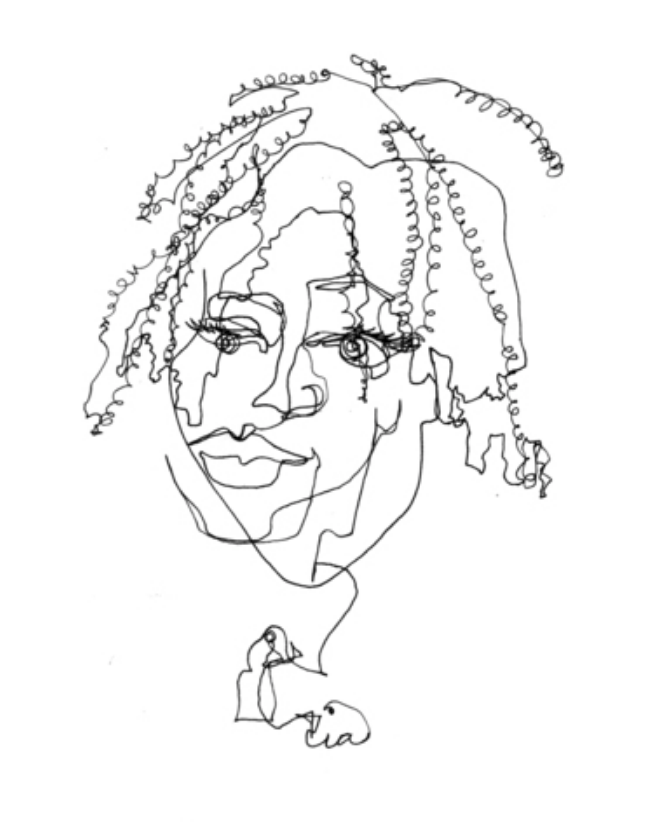 3 – Customise things you do
Next time you put make something from scratch or put something together such as a recipe, try adding one or two changes to put your own spin on it. This helps flex your creative muscle, adds a sense of mystery (however small) to what you're doing, and you may learn something new you like or don't!
Things to try changing slightly :
The route you take to work
The way you fold your washing
Change a recipe as mentioned
Wear a totally different "non-you" nail polish, lipstick, earrings or hairdo
Change up the way you exercise, eg dancing for 15 mins as opposed to running on the treadmill
Experiment walking around your home in a different way, eg. hop or skip to the bathroom next time

4 – Look at your surroundings with instrumental music playing
I once discovered a track from the soundtrack of Black Beauty that had somehow got onto my iPod years ago, which came on while I was watching waves lapping at the shore. Listening to the classical instrumental music enhanced that scene to an even more intensely visual experience.
Without lyrics in music, we're free to let our minds wander to whatever thoughts we have, and I now use music as a tool during my walks in nature to drown out mind chatter & focus on only what I see (and how lovely the music sounds).
I also love listening to hip hop when I'm in the city & pretending I'm in a music video.
Movie soundtracks are great to start with if, like me, you're not familiar with instrumental music. Here's a motion picture soundtrack full of goodies on Spotify : Motion Picture Soundtracks 

5 – Choose a topic or object and write about it for 2 – 6 minutes
I must confess, I love this idea, but have never done it! I thought I'd add it here because it really is a great way to stop all expectation of creating something perfect and allow your mind to focus on every single aspect of this object or topic.
For instance, take an apple. I would write about the following things :
The smell
The feel of it in my hands
The feel of it in my mouth when i bite into it
The taste
The colours on the skin, the seeds, the flesh
Why they chose an apple to make as the poison vehicle in Snow White
What my apple farm would look like if I had one
Recipes I'd like to make (or eat) with apples
The different ways I could cut up an apple
The list goes on. See how you can think outside the box about every element of something? I might actually try it now!